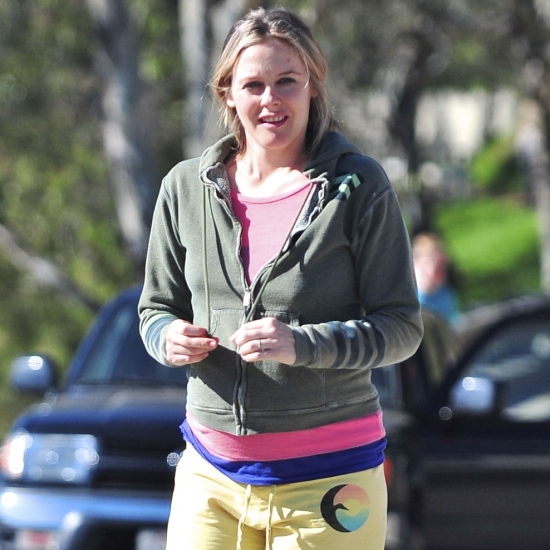 There is definitely a huge baby boom happening in Hollywood.
Alicia Silverstone, 34, is pregnant and expecting her first child with husband Christopher Jarecki, 40.
She has recently said she "can't wait to be pregnant" and last April said "I've been wanting to have a baby since I was 2 years old – I'm destined to be a mother."
She and Jarecki married in June 2005 in Lake Tahoe after being together for eight years.